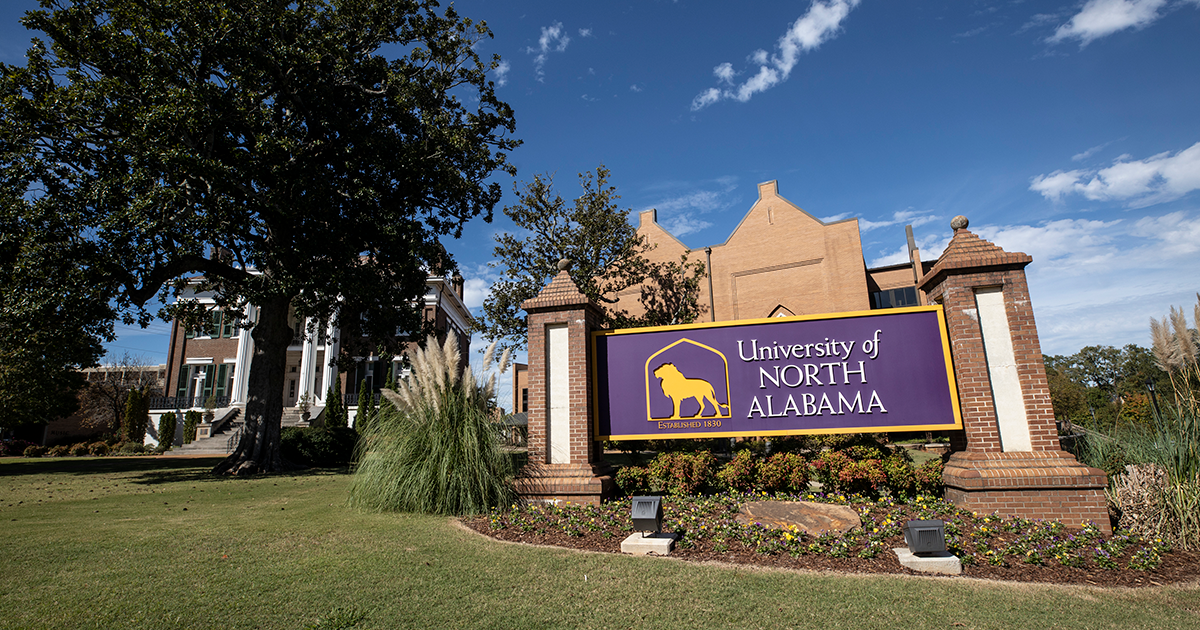 University Of North Alabama's Lion Football Is A Family Affair
Aug. 15, 2014
Michelle Eubanks, UNA, at media@una.edu, 256.765.4392 or 256.606.2033
By Bryan Rachal, Public Affairs and Media Relations
FLORENCE, Ala. - The University of North Alabama's Lion Football team is all about tradition. The team can trace its roots back to 1912 and to say there's a lot of history between then and now is an understatement. Of course, there were the championships in the 90s that we can harken back to and also the more recent success. Coach Bobby Wallace and the team managed to go 10-3, and then also won a share of the Gulf South Conference Championship, and made a berth in the quarterfinals of the NCAA Division II playoffs.
Besides the accolades, history also comes in the form of legacies and Lion Football is full of that this year. This past February UNA signed four players whose fathers also played Lion football, which brings the total number to six. That's six kids who grew up hearing about playing for the purple and gold and will now strap on the pads themselves.
UNA's list of 2014 signees includes Peyton Satterfield from Blue Ridge, Georgia, the son of former Lion running back and Green Bay Packer, Brian Satterfield (1989-90, 92-93); Luke Smothers of Muscle Shoals, Alabama, the son of former Lion quarterback/receiver, Shane Smothers (1993-94); Kendall Harrison of Decatur, Alabama, is the son of former UNA tight end, Jarius Hayes (1992-95); and Hagan Scott of Hoover, Alabama, is the son of former UNA lineman Scotty Scott (1980-81).
But it doesn't stop there, sophomore Braeden Williams is the son of Mark Williams, who played for UNA from 1991-93; and red-shirt freshman Wesley Bohannon's father, Joel, played at UNA in the 80s.
Six guys that know what's expected; six guys that have some big shoes to fill; six guys that are ready to roar!
Lion Football is a family affair!