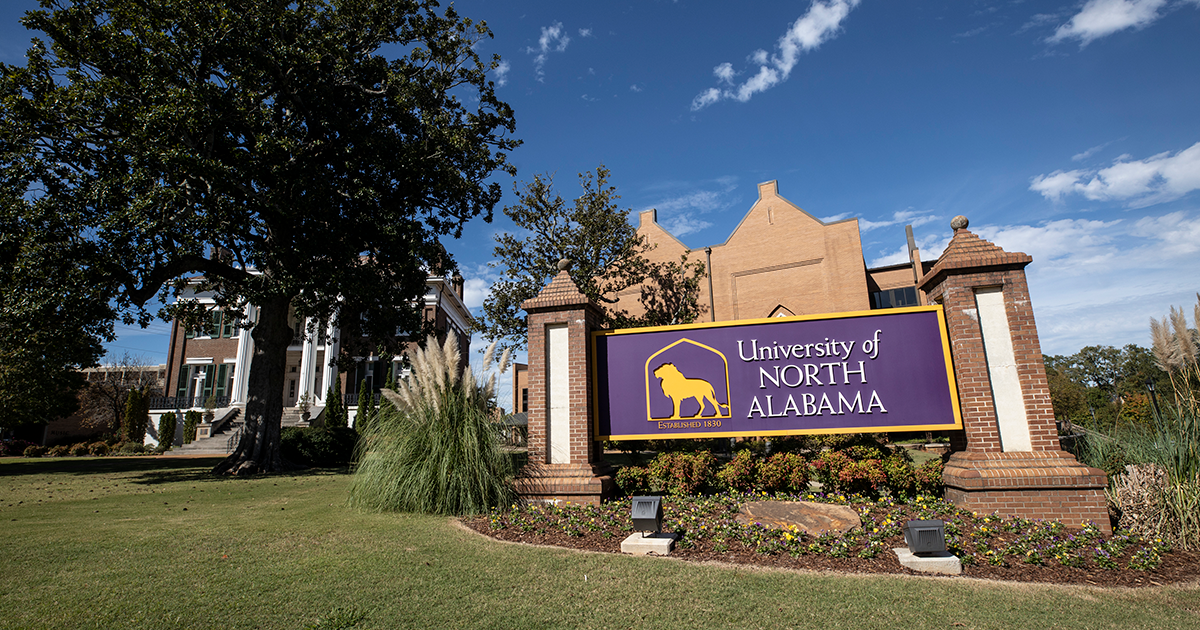 Una Alumnus And Celebrity Chef Jack White Lends Flare To "lions Under The Lights"
Aug. 17, 2015
Michelle Eubanks, UNA, at media@una.edu, 256.765.4392 or 256.606.2033
By Bryan Rachal, University Communications
FLORENCE, Ala. - Food stylist, celebrity chef and alumnus Jack White ('78), will bring his talents back to the University of North Alabama for "Lions under the Lights." The event features a unique farm-to-table dinner featuring a menu designed by White and will take place on UNA's campus adjacent to the lion habitat, Sept. 18. The event will kick off with a cocktail hour at 6 p.m., followed by the dinner service beginning at 7 p.m.
White is certainly not a stranger to the limelight, having worked as a food stylist and caterer for many well-known clientele and movies including, The Hunger Games, The Social Network, Iron Man and The Hangover, to name a few. However, before he departed on his life journey, he attended UNA to get the knowledge he needed. So when UNA Alumni Director Carol Lyles asked if he would help out with a dinner fundraiser, White said he didn't bat an eye. "I said, 'Let's do it!' The main thing I wanted to do is be more involved, especially with the culinary program here. Having already worked with some of the culinary students here, I know they're getting a really good education and it just needs to be known."
White said he gives a lot of credit to Florence's downtown as one of the main factors in the transformation of UNA's culinary department. "You could not have that type of service and food quality they have without UNA helping to provide them with a decent staff." Because of that, White said that for "Lions under the Lights" he thought it would be a great idea to team up with UNA Chef Johnson Ogun; UNA's culinary students; and Jeff Eubanks ('96), alumnus and local chef.
"We're doing farm-to-table, so we have part of our group trying to figure out what we can actually get our hands on. What's growing at the farm right now? So that's the other challenge," White said. "It's also a challenge for the students. I don't know what's on the menu. Once we get product in and look at it, then we'll see what the menu will be."
White said that this time of the year is the best time for farm-to-table and if the beets are great then you make roasted beet salad with goat cheese. "It's about what you can get and I think that's the way we're going to be looking at it here. What kind of meat are we getting? Are we getting chickens? The one thing I was told we'll probably have a ton of is tomatoes, so we'll probably make gazpacho," he said.
As a caterer and food stylist, working in tough conditions can be the norm sometimes for White. However, working with an unknown staff in an outdoor setup that isn't very accommodating seems like a tough task.
"The secret to all of it is that everyone has a job," White said. So when I show up on a film set and there are 400 people on the crew, everyone has a job. And we can be out in the middle of a field, in a hotel room or anywhere for that matter. As long as everyone involved with us has a specific thing to do, then it's very easy to manifest that final product."
While the event serves as a fundraiser for the UNA alumni association, it's also an amazing hands-on opportunity for UNA's culinary students.
"I'm not bragging about me, but getting a chance to see what the work world is like while you're getting your education is a big deal. You know, there's a lot more to it than just cooking," White said. "I think the more of these opportunities you can have while you're in the environment of getting an education, the better. I don't expect them to know how to do anything. I hired them because they are learning and they are students," he said.
White said the event will be successful if everyone has a great time and the UNA culinary students get as much practical experience and exposure as they can. He said he also wants to leave them with an important message. "The key to my success in my life is that I listen to people and I give them what they ask for."
Seating is limited for "Lions under the Lights" and tickets can be purchased for $100 each, but they must be purchased by Sept. 11. For more information: https://alumni.una.edu/lights or 256-765-4201.