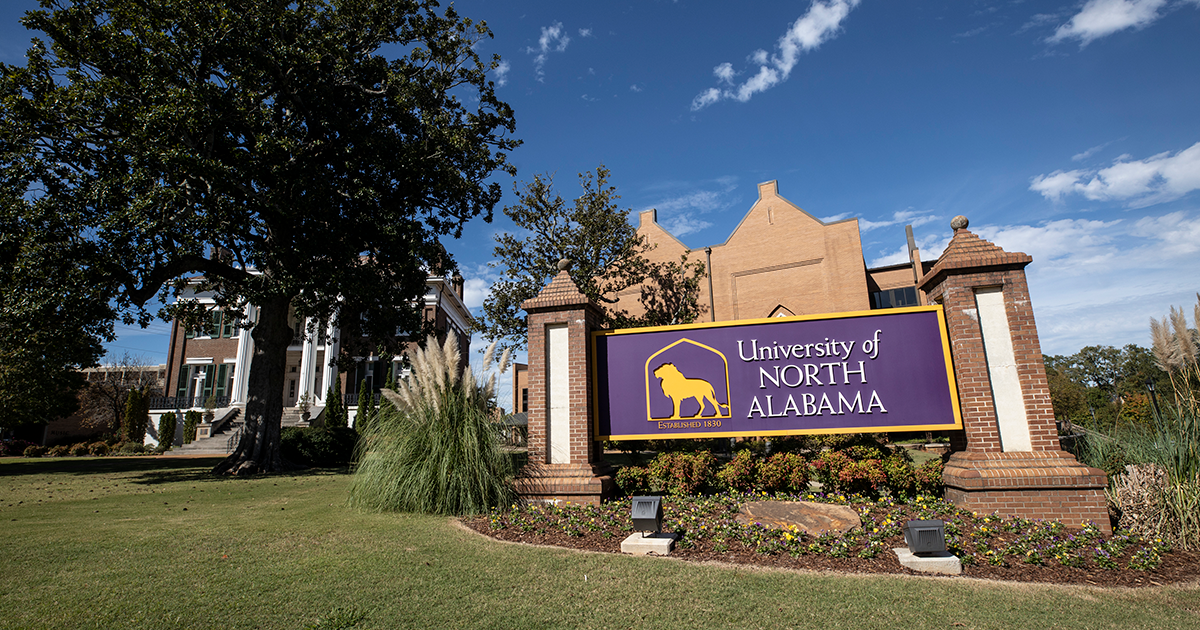 Una Invites Downtown Businesses To "paint It Purple" In Preparation For First Fridays, Preview Day Events
Oct. 27, 2013
Michelle Eubanks, UNA, at media@una.edu, 256.765.4392 or 256.606.2033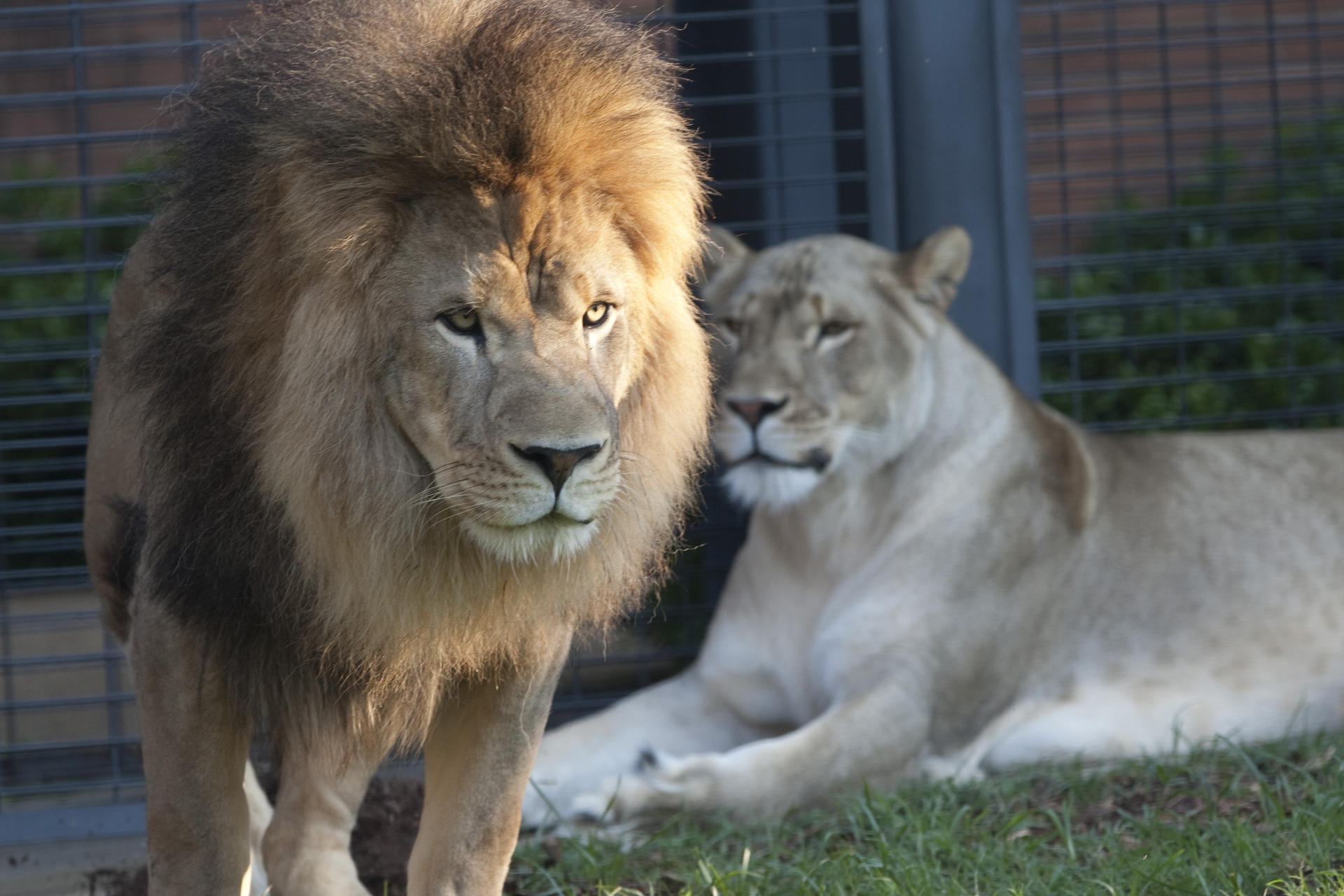 By Terry Pace,Communications and Marketing
FLORENCE, Ala. - The University of North Alabama is inviting merchants, businesses and government offices to "Paint It Purple" next week throughout Florence's historic downtown district.
The concentrated show of community pride and purple-and-gold spirit leads up to Florence's monthly First Fridays festivities on Friday, Nov. 1, followed by UNA's popular Preview Day activities on Saturday, Nov. 2. Downtown businesses are asked to demonstrate their dedication to the university through a colorful combination of decoration, imagination, originality and employee involvement.
"This is our fourth consecutive year, and it's always an exciting and rewarding partnership between the campus and the surrounding community," UNA Athletic Director Mark Linder observed. "It's an excellent opportunity for businesses in the heart of downtown Florence to show their enthusiasm, pride and support for the UNA Lions during our fall athletic season."
UNA's participation in the November edition of First Fridays will include a social-media scavenger hunt from 5-6 p.m. Trophy presentation for the Paint It Purple (#paintitpurple) window contest will take place on Mobile Plaza at 6:25 p.m., followed by a 6:30 p.m. pep rally featuring the UNA Pride of Dixie Band, the cheerleading squad and UNA athletes. To register for the window contest, simply fill out the registration form athttp://www.una.edu/purple/.
Following the pep rally, the band will lead a UNA spirit parade from Mobile Plaza to The Mane Room, a performance center located in the downtown home of the UNA Department of Entertainment Industry at the intersection of Pine and Tombigbee streets. Activities at The Mane Room will include a meet-and-greet with UNA athletes, more live music, an 8 p.m. Halloween costume contest for children and appearances by UNA's two live lion mascots, Leo III and his twin sister Una.
"We use The Mane Room as our primary performance facility for our students, and as an event center for programs, lectures and panel discussions hosted by our department," explained Dr. Bob Garfrerick, who chairs UNA's entertainment industry program. "Our location also allows us to serve as a prime downtown showcase for UNA and university events of this nature. For us, hosting the First Fridays event gives us an opportunity to demonstrate our university pride and showcase our new facility for both the campus community and the general public."
This year's "Paint It Purple" campaign and related UNA events that evening marks a combined effort between UNA Athletics, the Pride of Dixie Band, The Mane Room, the UNA Student Government Association, the UNA Offices of Advancement, Alumni Relations and University Communications and Marketing, First Fridays, Listerhill Credit Union, Downtown Florence Unlimited, Florence Main Street and a wide array of UNA student organizations.
"We have 21 groups signed up to have tables downtown for First Fridays," UNA SGA President Laura Giles remarked. "We have everything from our Honors Program students and the research team of math and computer-science students to several of our professional societies and a number of Greek organizations. This will be an excellent chance for our student organizations to talk about their projects and build awareness and support in the community. First Fridays is a popular event for UNA students, so it's great for us to have a chance to be so directly involved."
The evening of First Fridays also marks a UNA volleyball game (against Kentucky State) at Flowers Hall at 7 p.m., along with closing night for the month-long exhibit "The Short, Happy Life of a Serengeti Lion" - featuring award-winning photographic work by National Geographic editor-at-large and UNA alumnus Michael "Nick" Nichols - at Court Street Market downtown.
"Nick was here earlier this month for the opening of the exhibit and a special lecture appearance on campus," noted Carol Lyles, UNA's director of alumni relations. "Both events were very successful, and positive word of mouth about the exhibit continues to spread throughout the area. We've had tremendous response to Nick's work, so we encourage everyone to make plans to attend and see the exhibit for yourself sometime between now and closing night on Friday, Nov. 1. It's a very special experience, so don't miss it."
The Nichols exhibit is open from noon until 6 p.m. Tuesdays and Wednesdays, from noon until 8 p.m. Thursdays, Fridays and Saturdays and from 1-4 p.m. Sundays. Admission is free.